Thank you to blackmidnight for the tickets to Public Enemies tonight
Preferred cinemas:
Central London and North London as far north as the Hampstead Everyman including Picturehouse Hackney/Notting Hill Gate
-
but not Wood Green and North Finchley as they are just a bit too far.
---
Ms Thrifty
Thank you to Beate for my Bruno tickets!
---
Spanner
a big thank you to blackmidnight for being so kind and patient, mwah mwah x x x
---
8 1/2

Posts: 5628
Joined: Fri Jun 19, 2009 4:36 pm
Old post count: 1939
Preferred Cinemas: In order of preference: MetroCentre-Gateshead, Boldon, Gateshead Trinity Square, Newcastle, Middlesbrough, and Tyneside Cinema
Location: Durham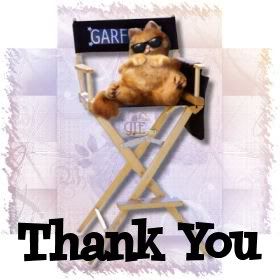 to Beate for the Bruno tickets - so glad you enjoyed it as well!
---
FITON15
i want to say a big thank you to Beate, i got the tickets just before i was about to leave work and made it to the cinema just in the nick of time. Bruno was hilarious but it's not for the faint hearted and has lots of sexual explicate scenes...great film though. thanks
---
woodyrocks
Thanks to DAL1977 for emailing me his Bruno ticks.
---
MissPrecious
Thanks to platining for The Proposal tickets!
---
xxhal3sxx
Thanks To Andrews For The Imagine That Tickets
---
phatz
Big Thanks to blackmidnight for Pelham tickets...
---
Many thanks to blackmidnight for Pelham tickets 123
---